NC Services Limited was recently awarded as Partner of the Year FY 2022 in the Alibaba Cloud Hong Kong Partner Kickoff 2022.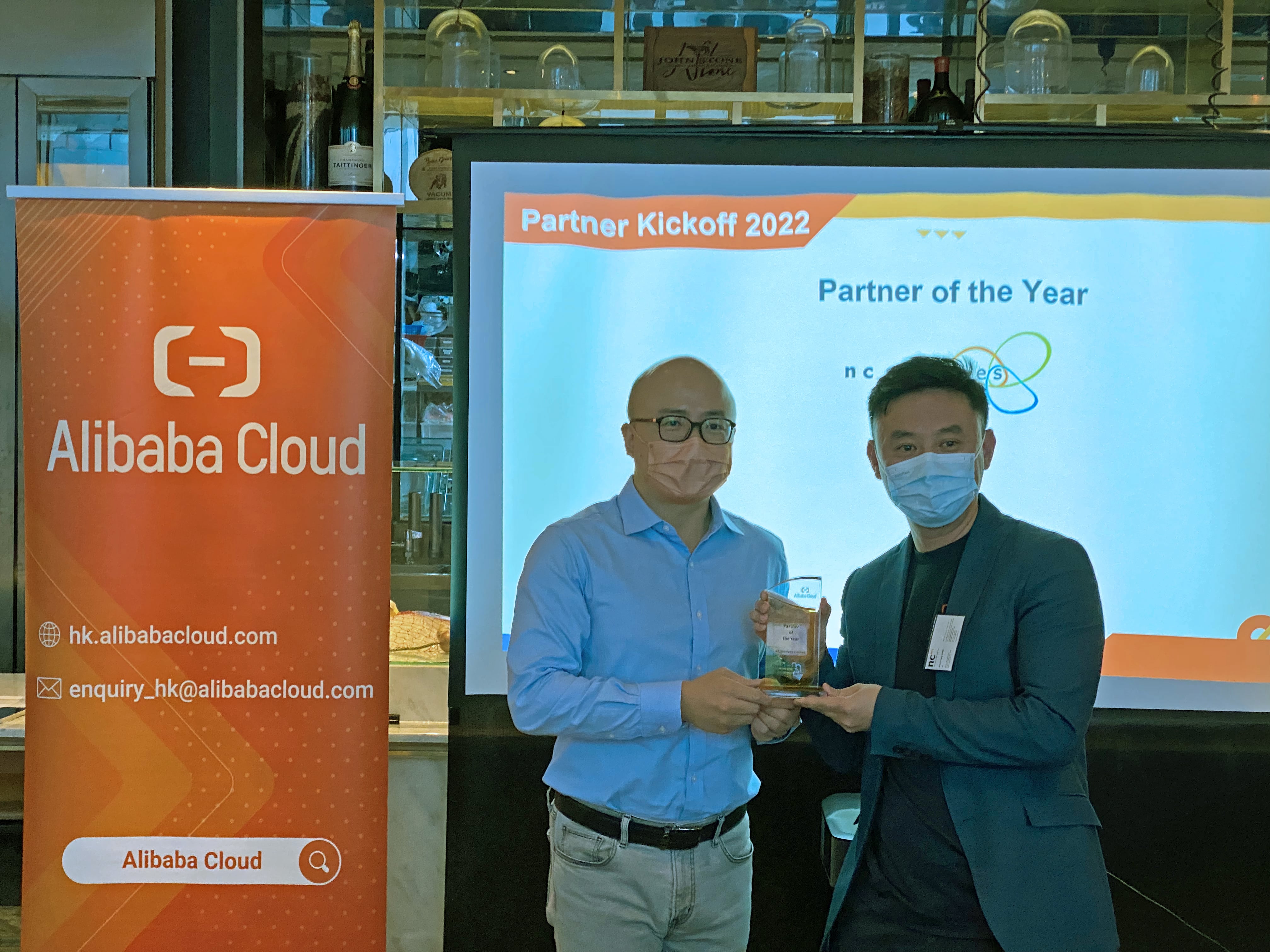 The award recognizes NC Services Limited the effort paid in 2021 for delivering excellent consultancy and managed services for Cloud Deployment on Alibaba Cloud to our customers.
NC Services Limited is a managed service provider supporting businesses and enterprises on cloud services and IT operations. Alibaba Cloud is one of our key partners on Public Cloud Providers, especially for its China and Asia coverage. NC Services Limited operates a Network Operating Center 24×7 to support our customers and users, for IT infrastructure and cloud resources monitoring, management, incident response and troubleshooting.
We deeply thank you Alibaba Cloud for the appreciation and recognition.